THANK YOU FOR YOUR FAITHFUL GIVING
We are instructed through Malachi 3:10 to "Bring all the tithes into the storehouse, that there may be food in My house. And try Me now in this," says the Lord of hosts, "If I will not open for you the windows of heaven and pour out for you such blessing that there will not be room enough to receive it." Giving is an act of worship to God. Ultimately, we believe giving should be an act of worship and thankfulness, – an act of obedience and faith. We understand the reality that when you give to The Room, you are trusting us to steward those gifts well, and we commit to you that we are doing just that. As you give, we believe God will bless your obedience in putting Him first.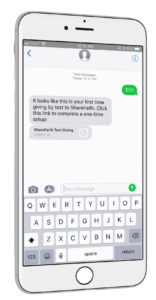 Donate by text from your mobile device. T
ext the word "give "
to 703-884-8722.