Welcome To THE ROOM
On any given Sunday morning, the spiritually hungry come together to receive powerful, relevant and inspiring instruction in a contemporary worship environment designed to connect those wanting more of God! With midweek fellowship every Wednesday night and a variety of other opportunities available each month, an authentic Kingdom Connection is inevitable. Whether you are young or "seasoned", a lifelong churchgoer or brand new to the Body of Christ, don't miss your next opportunity to spend some time with our family and experience all that God is doing at THE ROOM!
The Room's Valentine's Extravaganza & Get Away!
Click the graphic for more information!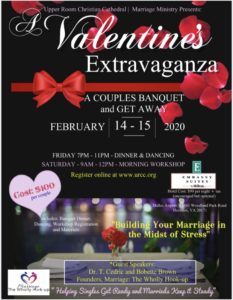 Join The Room in our
2020 New Year's Prayer and Fasting journey. Download the fasting brochure by clicking the graphic below.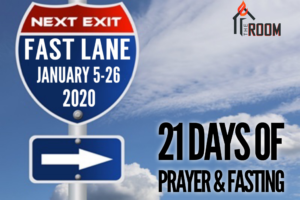 The Room is on Pinterest!